Hi everyone!!! My first non-cross stitch post. Not to worry, won't happen very often. I am just excited that the weather has been great where I live and we have been working hard in the backyard getting it ready for the kids.
Hubby built a pond our first summer in the house, and has been wanting to re-do it for a few years now. We finally got a chance this past long weekend and I helped with the flagstones and with beverage support (lots of water, and a few beers!). We were able to pawn off our children to each set of grandparents for 2 days so we got lots of work done.
Here's a photo of the new pond.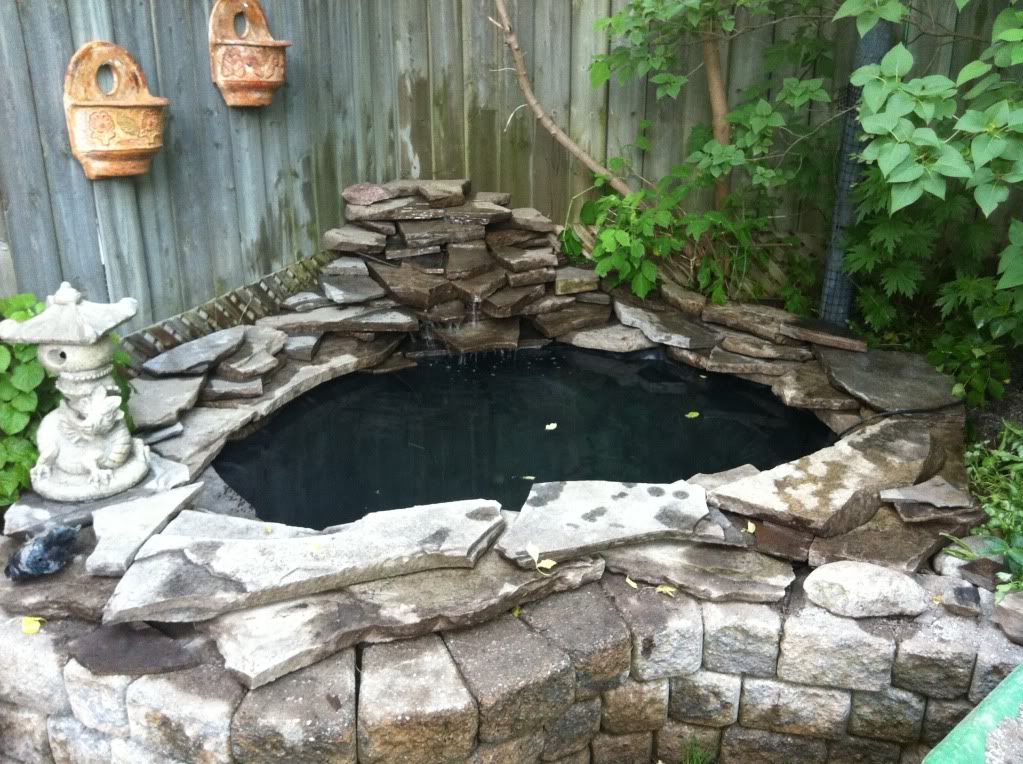 We have added some plants and some butterfly koi, but no picture available yet. I'm super happy with the awesome job my husband did!! He single-handedly has transformed our backyard into an urban oasis. With such lovely scenery, I suspect I will be starting to do some cross-stitching outdoors!
Oh, and speaking of cross-stitching. Remember that deadline of May 25th I set? I will probably be done a day early!! Stay tuned!