It feels like its been a month since I've posted a photo of my progress on The Hermit. It was a rough week but I am over the worst of it and ready to get back to stitching. I was able to get some work done this weekend, so I have a photo to show off.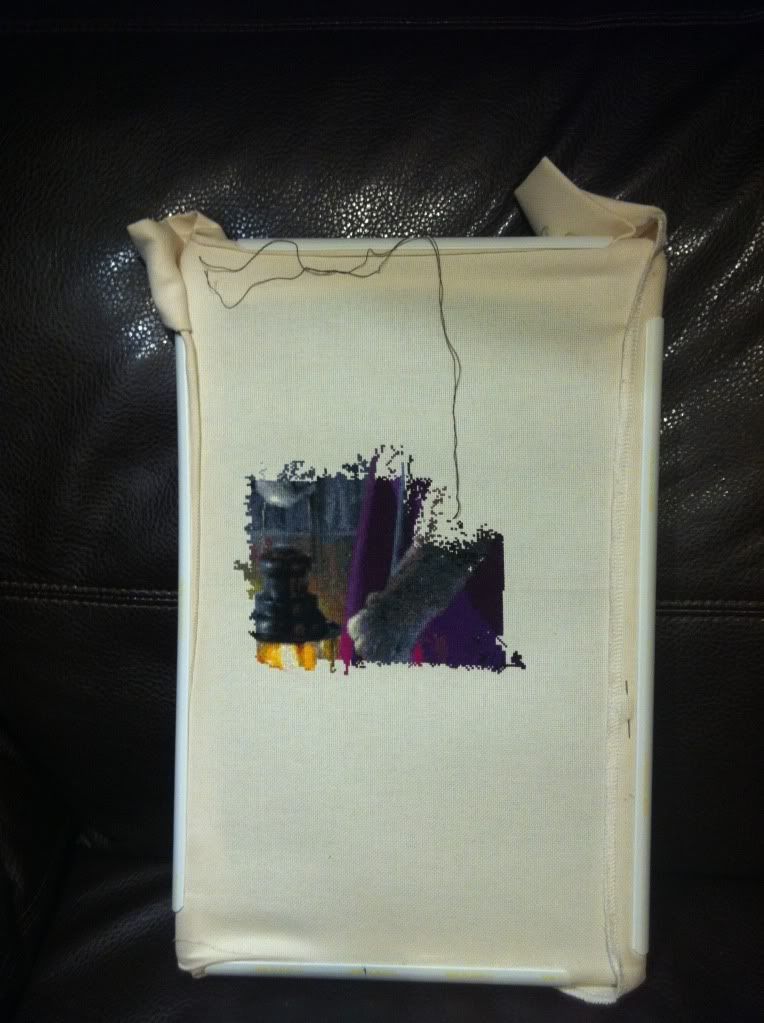 So, we can see more of the Hermit's left paw and his cloak next to it. I must say, I do love stitching the purple cloak. It's such a rich colour!
There was lots of frogging this past weekend. Serves me right for stitching when there are other things on my mind. Usually I am able to let my mind go blank but it was difficult this week. I'm just happy I was able to detect the errors as I made them and not a few weeks from now. Still, there are a few errors on this second page that I know of but couldn't fix, and it's really annoying, though I know no one else will ever notice.
I've decided to set a goal for myself. I want to have the second page finished by May 25. I have no idea why I just picked that date, but there it is.
Wish me luck!