It's been a while since I've posted an update of the Hermit. I have to admit I haven't been doing a lot of stitching these days. I think it's been a week since I actually did a cross stitch.
My summer vacation ended and I have gone back to work. Between the office and my running, by the time I'm on the couch in the evening, I'm already half asleep. Having said that, I did make a bit of progress with the Hermit since I last posted a photo.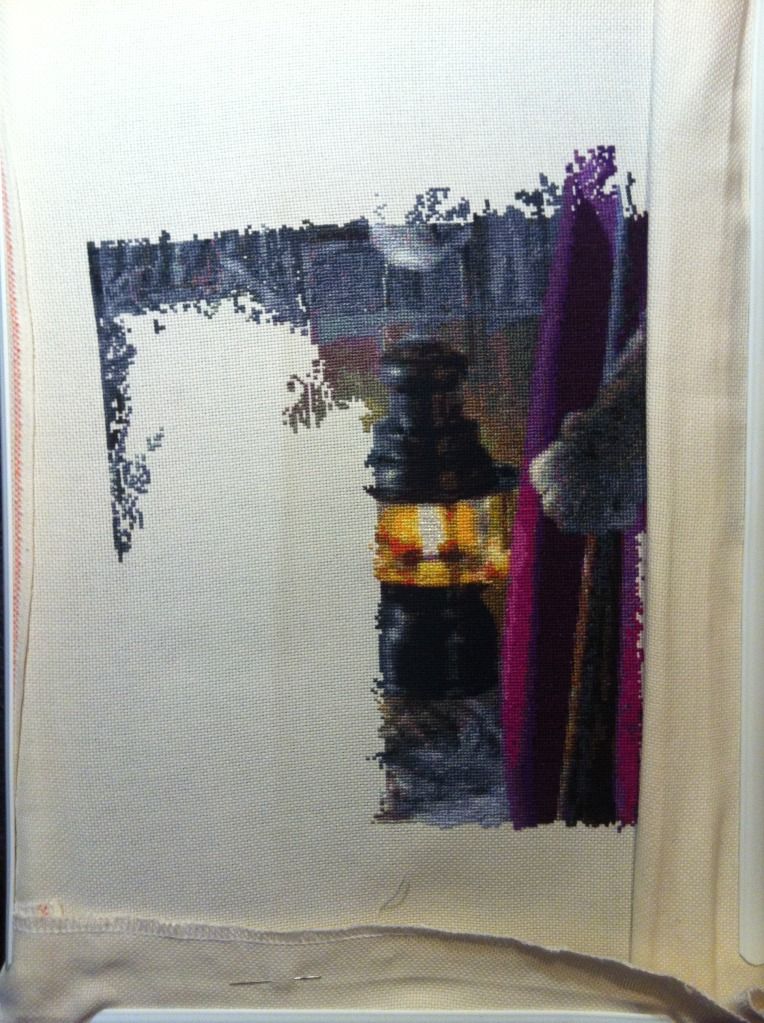 I struggle sometimes with how to stitch each page. Do I stitch across and finish each 10x10 square? Do I pick one thread colour and work all those stitches? (The latter often leads to counting errors.) This time I decided to frame the page, partly because I wanted to see where the edge of the pattern would be on the fabric. So this is why the left side of the page I'm stitching has been stitched. Next, I think I'll work across the bottom of the page towards the lantern. Decisions. Decisions.
Tune in!