Folks, I am in the home stretch of completing the baby's birth record cross stitch!!!
This makes me happy for two reasons - the first is because another project is finished, and it's always a huge accomplishment when that happens. The second is because it means I can focus the next few months of my life on the BAP - the Hermit.
The most tedious part of any cross stitch project has to be the final detailing at the end. It's also very gratifying to see the final image come together. Here's a series of photos I thought I'd share of the progress.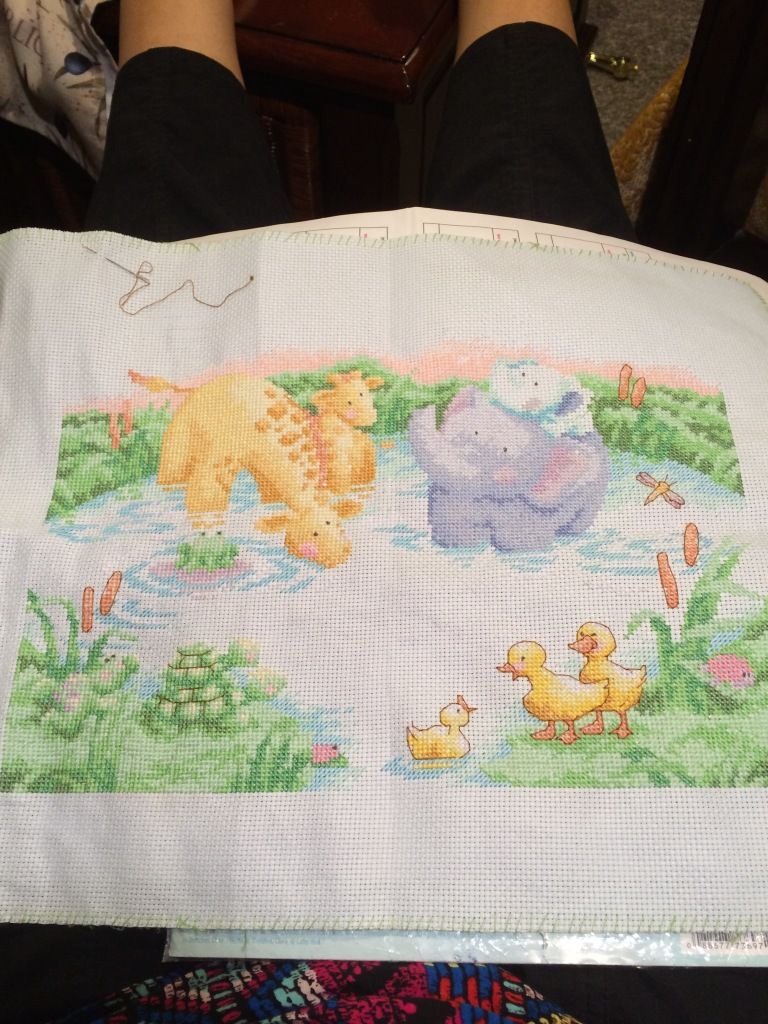 Ducks!!!
Giraffes!!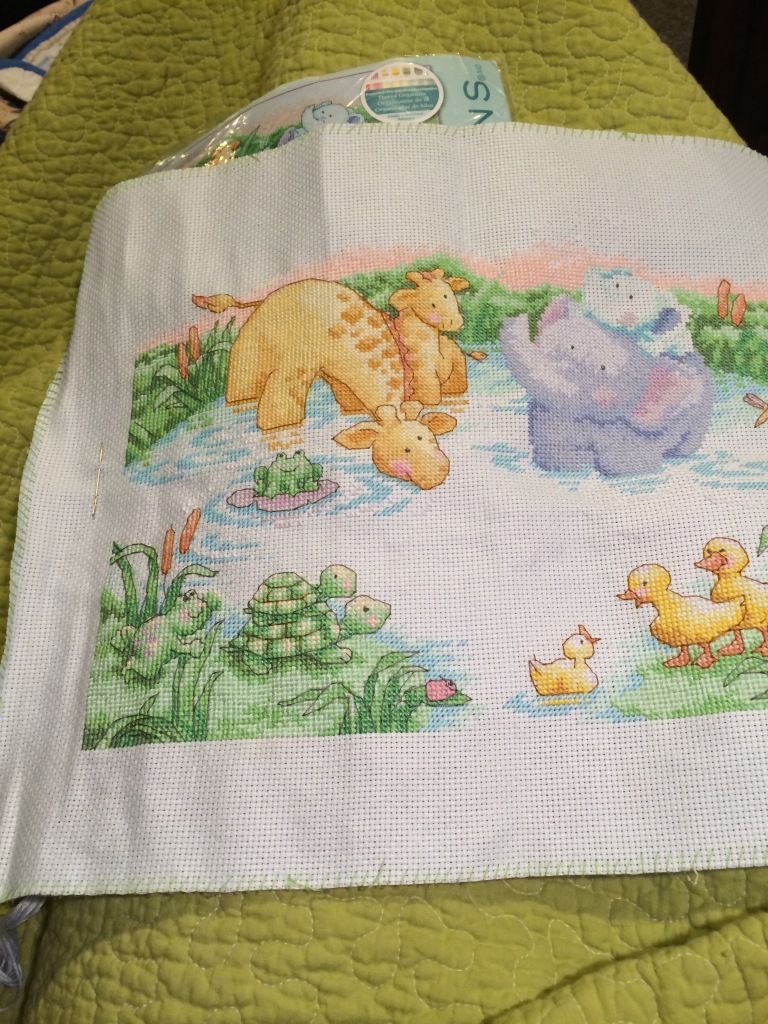 Turtles and froggies!