Having completed
Tired Kitty
, I was ready to tackle another big project. I had only ever worked on Aida white or cream cloth. It was time to branch out and try something a bit harder – black Aida cloth. Another addition to my repertoire would be doing a substantial portion of the design in half cross –stitch.
Barnyard Kitties was calling my name. These 6 kittens were among the cutest I'd seen and seeing their beautiful little faces peering out from the barnyard door still makes me smile.
Black Aida cloth is a little challenging to work with. I quickly learned it was important to have something white on my lap as I stitched, or better yet, a bright light. It makes seeing the squares a lot easier.
This was also the first project that I kept track of my start/finish dates. Once framed, I write the start and finish dates on the back. Work on Barnyard Kitties began on May 13, 2006 and the final stitch was laid on December 30, 2006.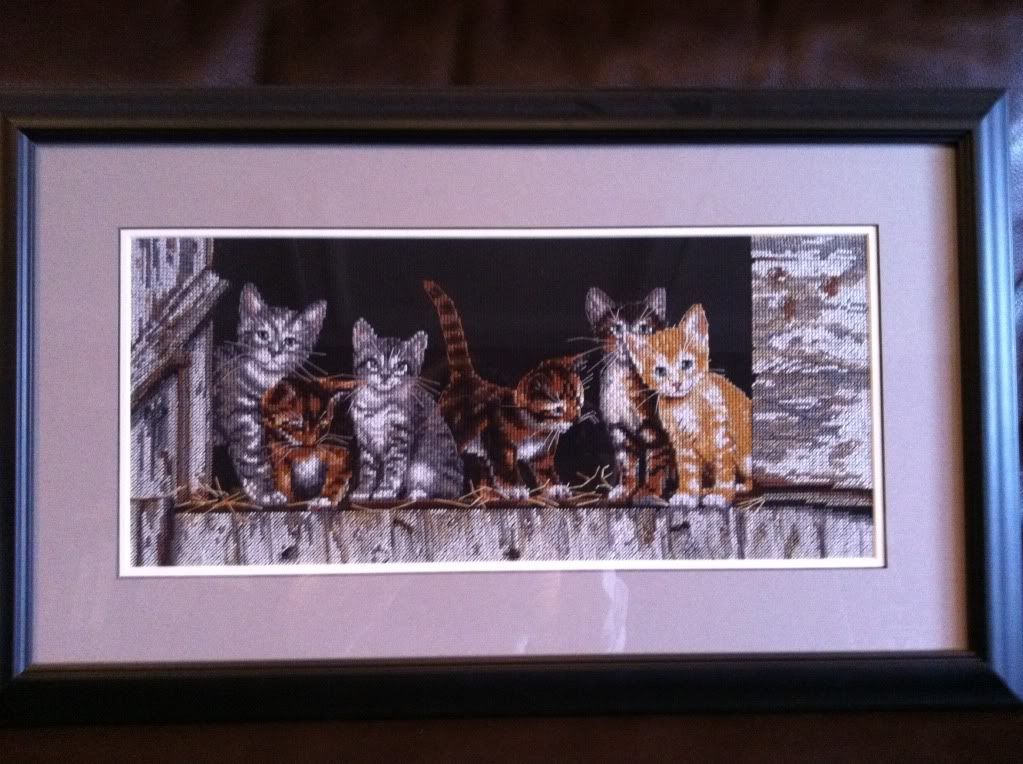 Barnyard Kitties