Last night I finished another project!! It's such a gratifying thing - to do the final stitch and exclaim, "she's done!!".
After finishing my son's birth record, I decided to do a small project, one that wouldn't take too long and one that would get me back to my roots - a cat themed project.
I used to buy kits from Michael's but when their selection became scarce, I ventured to the internet. Years ago, my husband introduced to me ebay and from then on I was buying kits from various sellers around the United States. I will search on websites like Dimensions or Janlynn to see what's new in kits, then find those kits on ebay. One night in late January, I spent an evening looking at new designs and came across this one.
I started it on February 9, 2012. Here are some progress photo:
Most of kitty is done.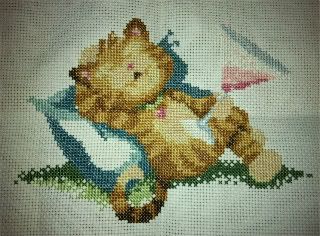 Martini glass is finished.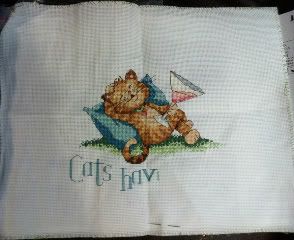 Detailing of kitty is finished, working on the words now.
And here is the completed design. Some people will wash their finished designs but I've never done that for fear that the colours might bleed. I am usually very careful about washing my hands before I work. Prior to framing, I will run a lint brush over it and iron it.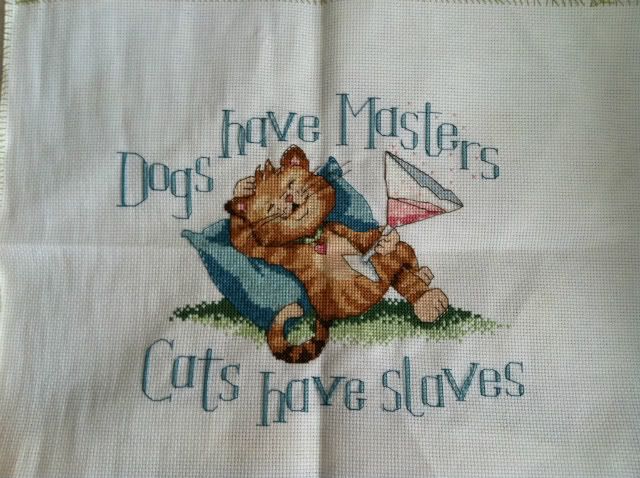 Completed March 17, 2012.