I was "forced" to take a few days off stitching this past weekend in order to prep for my son's 1st birthday. I baked my famous carrot cake and husband decorated it. The following day was Orthodox Easter, so by the end of the weekend I was exhausted and couldn't stitch.
But I have started another kitty cat project which I haven't shown you yet, so I'm taking this opportunity to show off my other work in progress (WIP).
I bought this kit on eBay. It's a packaged kit, so I didn't have to buy anything - the kit comes with the fabric (14 ct Aida), the floss and the chart. My husband thinks she's a bit scary looking. I think she's adorable. What do you think?
Come on, admit it, she's pretty cute, don't you think?
Here's what I've done so far. I started the kit in early March, just a few days before starting the Hermit. I haven't worked on it in weeks, but as soon as I finish one page of the Hermit, I will get back to this one.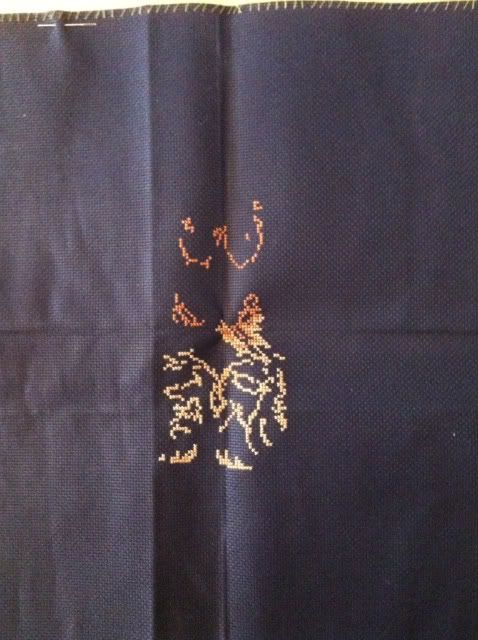 Thanks for reading!