Thanks to my husband for the title of this post!
Well, I have started the 2nd page of the Hermit Baba chart, and as I discussed in the last post, I have decided to try a different approach. I am stitching more in blocks and "parking" the threads. It was a bit confusing at first but I think I'm finally getting the hang of it. I think it's actually helping me stitch faster. I've already got less counting errors and when I see one, it's easy to start the frogging process. (Thankfully, I've only had to do it once).
So, without further ado -- here she is!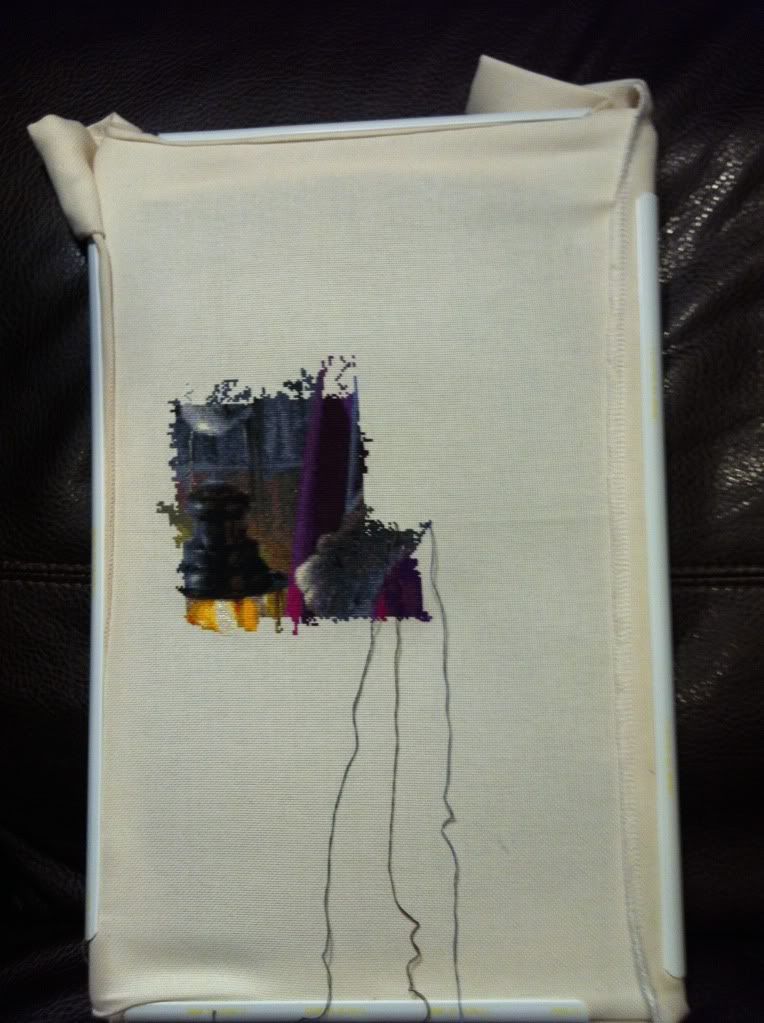 There are three threads that I've parked right now. It surprised even me how easy this was to do. Though, I don't think I could do more than 2-3 at a time because it might get confusing. I have visions of finishing this second page in a few weeks rather than a month and a half (the length of time it took me to finish the first page).
For the record, page two was started on April 20, 2012.
Once again, thanks for reading!