I have scalene stitchitis. And yes, I just made that up.
For the last few days I've noticed a nagging ache on the right side of my neck, where my neck meets the top of my shoulder. It hurts when I turn my head to the right. I think I aggravated one of the scalene muscles - the posterior or medial scalene, to be specific.
Yes, I'm a nerd. But you knew that already.
How did I strain the scalene muscles? From cross-stitching. I kid you not. It's true! Although, maybe I've been sleeping funny lately ... but no, I'm sure it's from cross-stitching. Since starting the Hermit, I have been using the Qsnap. My fabric size is huge, so it's pretty difficult to roll it up to stitch. The ladies at the needlework store suggested I get one, so I did. It's been great. But I think it's the cause of my neck pain.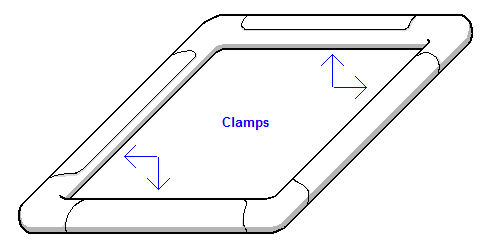 I'm pretty sure that by holding it the way I have, I am actually straining my R arm enough that it's pulling on my neck. My husband laughed at me when I suggested it. "Oooh!" he said, "New blog post!" Haha! He's so right!
So what do I do? If it were a patient coming in with "blackberryitis" - (you know, pain in the thumb from using their blackberry 27 hours a day) - I'd tell the patient that they need to ice their thumb, and take a good anti-inflammatory three times a day for about a week. Oh, and they should also stop using the blackberry for a few weeks to heal the repetitive strain injury. That's when they look at me like I'm a moron. "I can't possibly stop using my
blackberry
!!"
So, taking some of my own advice would mean I have to stop stitching the Hermit, or at least stop using the Qsnap to stitch, right? WROOOOONG! I'm addicted to the Hermit. I.must.finish.one.page.of.charting!!!!! Neck pain be damned!
Now, where's my Advil?